Food has sustained family, nourished friends, and warmed body and soul since ancient times. Grain & Flame is a celebration of its preparation (and consumption) from the comfort of the home.
The recipes aren't prescriptive. They're steeped in tradition, but strive for flexibility, low maintenance, and use of whatever utensils you have on hand. The truth is, you can fall pretty far from the recipe and still pull delicious meals from the oven.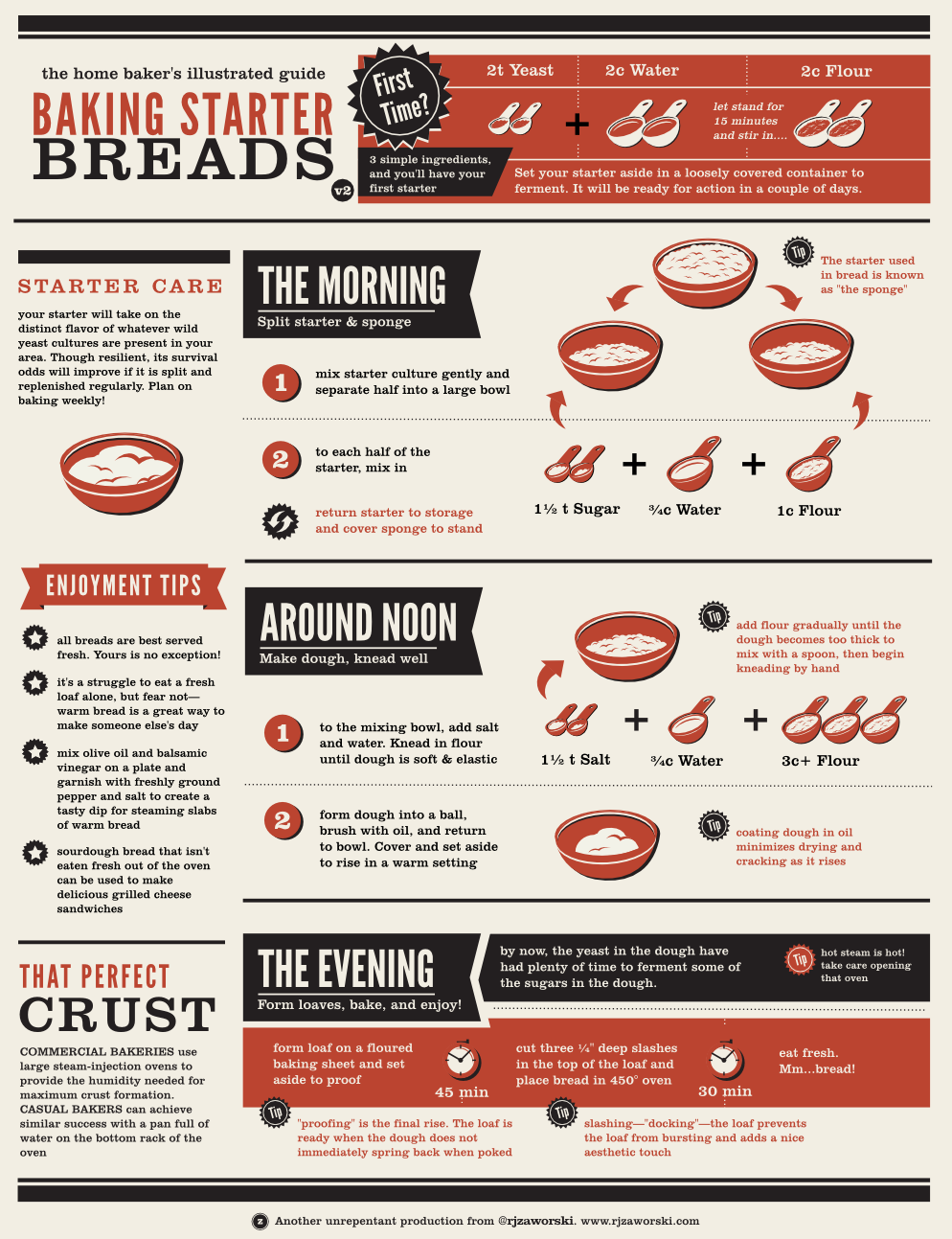 Back in 2012, I posted a series of baking infographics that have continued to collect interest and kind words from around the world.
Grain & Flame is the next stop in my relationship with food: an excuse to collaborate with family, friends, and the internet in keeping food at the heart of busy schedules.
Thanks, all!